We will share with you in this article some information about Justin Trudeau. A lot of people around the world wonder why he is so popular and what is the story of Justin Trudeau's colorful socks.
Trudeau is considered one of the most famous Prime Ministers in the history of Canada.
Trudeau's father, Pierre Trudeau, was also a prime minister in 1979.
Justin Trudeau's maternal grandfather, James Sinclair, had held the position of Ministry of Fisheries when Louis Saint Laurent was the Prime Minister of Canada.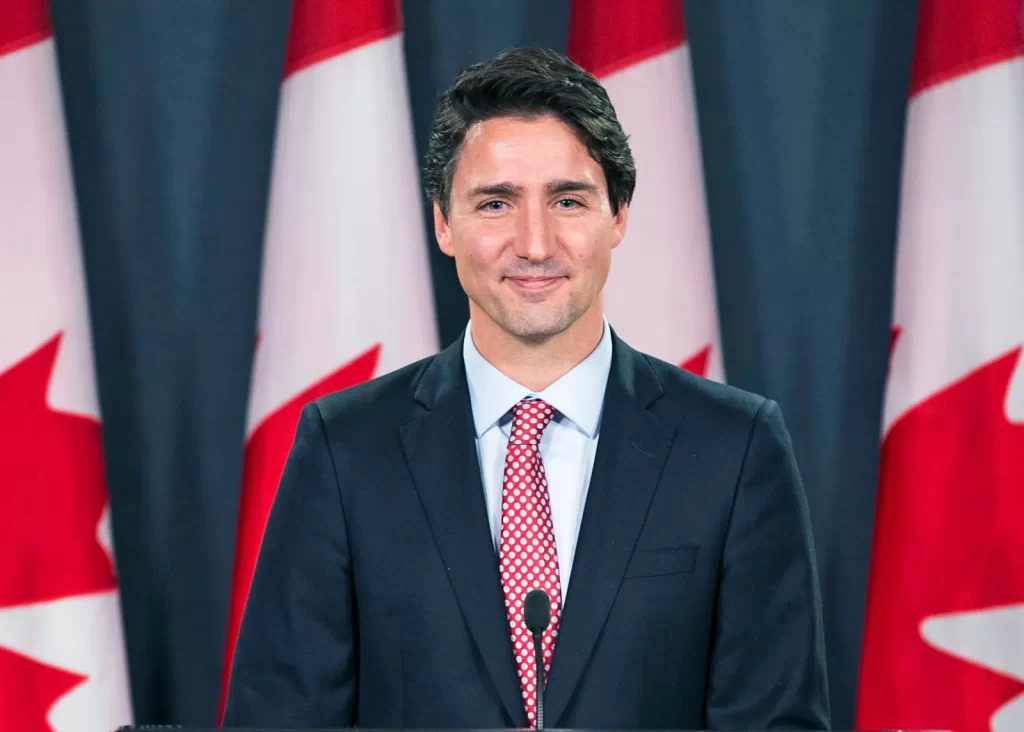 Trudeau's personal Life
According to information about Justin Trudeau, he was born on, in
Birth: December 25, 1971
Place of birth: Ottawa, Ontario
Father: Pierre Trudeau
Mother: Margaret Trudeau
Siblings: Alexander and Michelle
Spouse: Sophie Gregoire
Children: Javier James, Hadrian, Ella Grace Margaret
Religion: Christian
In 1977, Justin Trudeau's parents divorced when he was only six years old. He studied at College Jean de Beauboeuf. Trudeau earned a B.A. in English from McGill University in (1994). He then worked as a snowboard instructor while earning a degree in education from the University of British Columbia (, 1998).in .
At the beginning of his life, Trudeau worked as a teacher of French and math .
After returning to Quebec in 2002, Trudeau began and then abandoned

engineering studies at the University of Montreal.

He also pursued but did not complete an M.A. in environmental

geography at McGill
Justin Trudeau's Political activity
Justin Trudeau became more politically active following his father's death. He won the Liberal nomination in the Papineau riding in 2007 and became MP in 2008. Even at this early point he was seen as leadership material and a great supporter for Liberal Party in the country.
In 2008, Mr. Trudeau was elected to be a member of the Canadian Parliament where he defeated Vivienne Barbeau, a member of Parliament. He was re-elected as MP in 2011.
After declining to run for leadership of the Liberal party several times, Mr. Trudeau finally declared his intention to run in 2012. During the campaign, he was criticized by his opponents for his inexperience and lack of policy positions but won the position in a landslide in 2013- the same line of attack used in this general election campaign.

On October 19, 2015, he led his party to victory, winning a majority government. On October 21, 2019, he led the Liberal Party to re-election, earning a second mandate.
As Prime Minister, Justin leads a government that works hard to continue moving Canada forward. Justin's team is focused on fighting climate change, creating good middle class jobs, making life more affordable, keeping Canada's communities safe, and moving forward on reconciliation with Indigenous Peoples.
Weird facts about Justin Trudeau
According to information about Justin Trudeau:
Some people were wondering about Justin Trudeau's phone number as he shared his phone number to receive suggestions and complaints from citizens of Canada.
In 2013, Trudeau had sold his home in the Cotes des Neiges neighborhood in Montreal and lived with his wife and children in a rented house.
You may notice Justin Trudeau's colorful socks in his official meetings, and the answer is that they were products of a company founded by John Konin, who is autistic, and thus Trudeau supported this humanitarian project.
Justin Trudeau knows French, Canadian English and English.
He worded in several professions before the premiership, such as teaching and acting.

For more Information about Justin Trudeau, watch the following video: