Squid Game is a South Korean survival drama television series created by Hwang Dong-Hyuk for Netflix.
The series revolves around a contest where 456 players, all of whom are in deep financial hardship, risk their lives to play a series of deadly children's games for the chance to win a US$35 million prize. Hwang had conceived of the idea based on his own economic struggles early in life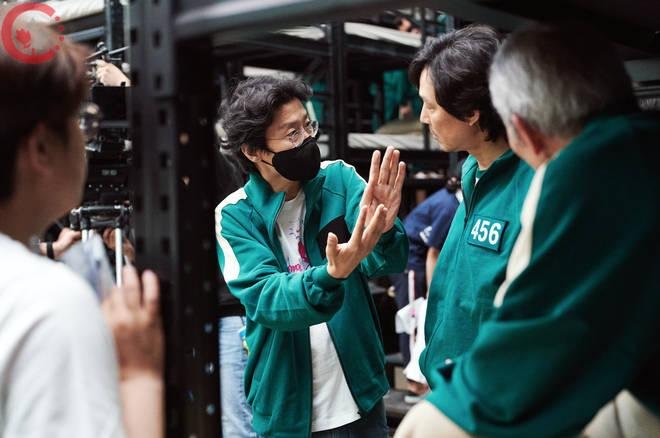 The author of Squid Game
Who wrote and directed ?

Many are wondering about Hwang Dong-Hyuk, who created it?. Hwang Dong-Hyuk is a 50-year-old director and screenwriter hailing from South Korea. Dong-Hyuk was raised in the capital city and studied at Seoul National University, during his time as a student he began to home in on his film skills. He wrote and directed the entire series. He is not well-known to most American TV or film buffs. But in Korea, he is regarded for his movies, which came well before he was given the chance to make Squid Game.
Cast and characters of Squid Game
Who are the main characters in squid game?
Squid game cast is about 456 players. Watch the following video
Lee Jung-jae as Seong Gi-hun
Park Hae-soo as Cho Sang-woo
Wi Ha-joon as Hwang Jun-ho
HoYeon Jung as Kang Sae-byeok
HoYeon Jung as Kang Sae-byeok
Heo Sung-tae as Jang Deok-su
Anupam Tripathi as Ali Abdul
Kim Joo-ryoung as Han Mi-nyeo

Recurring cast

Yoo Sung-joo as Byeong-gi
Lee Yoo-mi as Ji-yeong
Kim Si-hyun as Player 244
Lee Sang-hee as Do Jung-soo
Kim Yun-tae as Player 069
Lee Ji-ha as Player 070
Kwak Ja-hyoung as Player 278
Christian Lagahit as Player 276
Kim Young-ok as Oh Mal-soon
Cho Ah-in as Seong Ga-yeong
Kang Mal-geum as Kang Eun-ji
Park Hye-jin as Sang-woo's mother
Park Si-wan as Kang Cheol, Sae-byeok's younger brother


Guest cast

Gong Yoo as a salesman
Lee Byung-Hun as Hwang In-ho
Lee Jung-jun as Guard
John D Michaels as VIP
Daniel C Kennedy as VIP #2
David Lee as VIP #3
Geoffrey Giuliano as VIP #4
Stephane Mot as VIP #5
Michael Davis as VIP #6
Read also: Who is Pete Davidson?

The story of Squid Game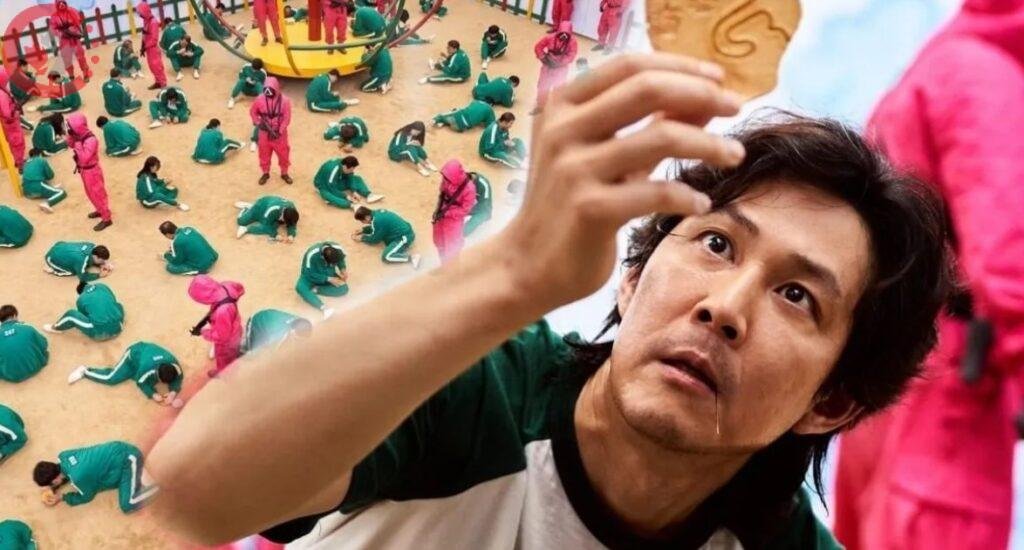 What is the squid game about?
The show tells the tale of several down-trodden people who are desperate to make some cash. Through their desperation, they take part in a brutal and deadly competition in hopes of winning the grand prize of $38.7 million. Many accused Hwang Dong-Hyuk of copying other movies and TV shows with similar concepts
How many episodes are there in squid game?
Squid Game consists of nine episodes in total
The titles of all nine episodes are as follows:
Red Light, Green Light
Hell
The Man with the Umbrella
Stick to the Team
A Fair World
Gbanbu
VIPS
Front Man
One Lucky Day

Read also about the actor Alec Baldwin