When traveling to Canada, you may wonder about extending your stay in Canada as a Visitor. Canada is one of the best countries in the world for tourism. Many people go there for various reasons such as tourism or work. Obtaining a temporary residence is threatened with expiration at any time. So, in this article we will explain how to extend your residency when it expires.
You use one of the following documents to enter when you first come to Canada as a visitor:
a visitor visa (also called a temporary resident visa)
an electronic travel authorization (eTA)
a valid passport or travel document
Extending Your stay in Canada as a visitor needs from you to apply for a visitor record. A visitor record is not a visa.
A visitor record is a document that gives you status as a visitor in Canada. It allows you to stay longer
includes a new expiry date; that's the new date that you must leave Canada by.
Reasons for Extending Your stay in Canada as a Visitor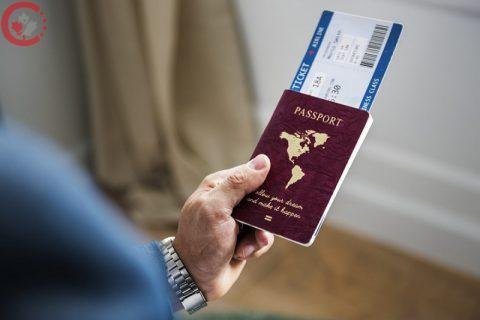 Many people are looking to extend the period of staying in Canada. This is because the visitor obtains temporary legal residence for only six months. After the legal period of the visitor expires, he must leave Canada or extend the period of residencey.
Find out how to extend your stay as a visitor in Canada
If your period of stay is about to expire and you wish to extend it, you must apply to immigration and refugees and Citizenship Canada while your stay is still valid, which is an official document issued by a Canadian visa office and attached to your passport.
Notes to follow if your temporary residence status expires

You should know that if you leave the country, your visitors record does not include your return to Canada again. In addition, in the event of expiration of your temporary residence, while you wish to extend the residence, you must follow several steps, which are as follows:
You must remain in Canada until a decision is made in what is known as preserved status.

After that your visitor status is simply extended and you stay in Canada until it expires again.

In the event that it expires again, you must meet the priority requirements and conditions to be able to restore your status.
Legal time of stay in Canada
Studying , tourism, or temporary employment are reasons to apply for a TRV. TRV is an official document issued by a Canadian visa office attached to the foreign national's passport. That entitles them to stay and legally reside in Canada for a period of six months.
In case the passport is stamped upon your entry to Canada, you must leave the country at the specified time on the stamp, or obtain a visitor's record, with the obligation to leave the country after the expiry of the specified period or renew the visitor's record again.

This temporary residence may allow you to obtain a job offer according to IRCC. IRCC allows foreign visitors to obtain a valid job offer to apply, unlike what was happening before, which is the need to obtain a job offer before coming to Canada. But the situation is different now when the appropriate conditions are available you will then be able to obtain a job offer.
These conditions are as follows:
Your status in Canada is valid, meaning that you have not committed any crimes or problems when applying.
Obtaining a valid and non-contradictory job offer.
In conclusion, we have clarified all the matters related to extending your stay in Canada. If the specified period has expired, submit an application and renew it if it expires again.
Watch the following video to learn more about electronic \travel authorization (eTA): What you need to know (extended version)