You are making the right choice, if you want to immigration to Canada as a fisherman/woman. Therefore, in this article, you will learn the basics of what you need to know to begin a new life as a fisherman/woman.
In addition, you get to know why you should migrate to Canada now, know about the benefits and opportunities that await you in Canada, and most importantly, know how to migrate to Canada as a fisherman/woman.
This article describes in detail how to Immigrate to Canada as a Fisherman with
Qualifications required to immigrating to Canada as a fisherman.
Canada requires many workers and professionals in various field of life, because it realizes the importance of the human element in work and production.

It also contains many human resources that require many workers, and Canada provides these jobs to immigrants and refugees from different countries.

Canada is famous for the presence of many rivers, seas and artificial lakes, so you will find that Canada requires a lot of fishermen to work in the field of marine fishing in it, and through this article we will provide you with the qualifications required to immigrate to Canada
Immigration to Canada as a fisherman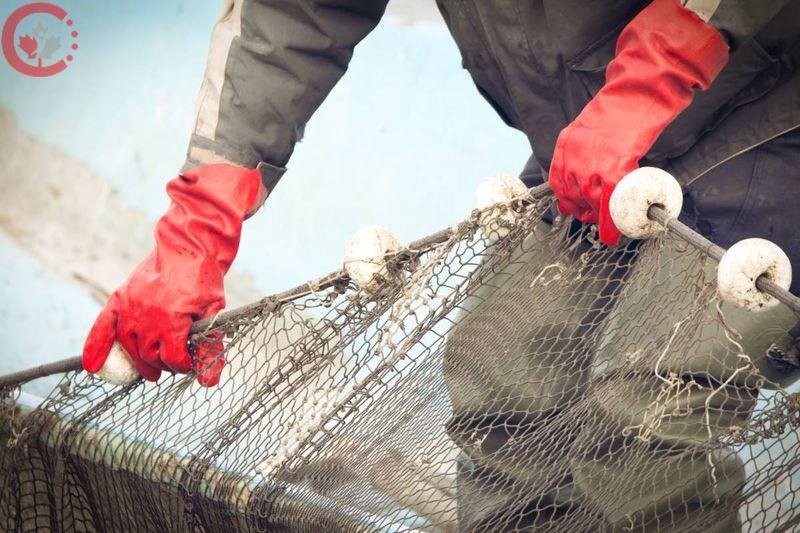 Canada provides professions specialized in fishing and work in the marine field, among the list of required jobs in Canada, and these jobs are submitted through the so-called Express Entry to Canada.
You can find out about examples of jobs under fisherman/woman in Canada (the code NOC 8262).
Crab hunter
Danish fisherman
Patron
Spear hunter
long line hunter
shrimp fisherman
ship operator
Oyster Harvesting Operator
And other tasks for which you are sure to have sufficient experience
What are the qualifications required to immigrate to Canada as a fisherman/woman?

Canada requires certain qualifications that it is important for an individual to possess, in order to be approved to work in Canada.
That the applicant possesses experience in the field submitted to him to work, means that he has experience working as a fisherman.
It is important that the applicant possess a valid fishing vessel operator certificate.
Transport Canada requires a certificate of Maritime Emergency Duties
Marine fishing licenses
The applicant must have full licenses to catch all types of fish.
Required business in Canada in terms of working as a fisherman/woman:
Canada requires some of the skills and duties that a fisherman must perform, and these duties and tasks are as follows:

Run a fishing ship, catch fish.

It is important for the fisherman to determine the area of the fish, and to calculate the navigational positions.

For the fisherman to use the compass, charts and electronic fishing aids.

Operating fishing equipment supervising the fishing crew and workers on the ship.

Record the fishing activities and anglers on board the ship during the trip.

Develop a plan for how to sell and market fish.

Transporting fish to factories and markets.

Record wind and weather activities.

Work on setting an appropriate budget for fishing.
It is not important for each individual to do all these
Tasks and tasks alone, but they are distributed among
the entire crew in order to reward the work.
If you have any skill from them,
you are suitable for work in Canada

Apply to work Immigration to Canada As A Fisherman/Woman:
You can apply to work in Canada as a fisherman through the following steps:
Enter the website from here.
Start registering with choosing a profession as a fisherman and choosing the right province for you.
Enter the necessary data, enter a valid email.
Put all the required papers, documents and experience on site.
Wait until you receive a letter confirming work in Canada as a fisherman
Skills required to work as a fisherman/woman in Canada:
Fluency in one of the languages, English or French.
You have experience working as a fisherman.
University degree.
The answer is to work in Canada as a fisherman, if any.
The applicant must be over 18 years old.
You can also work in the fishing field in Canada without the need for a work answer there, by following the same previous steps.
Read Also: Extend Your Stay as a Visitor